Foreign Minister Jets Off To Kalistan
Talks over Enhanced Diplomatic and Security Ties On The Table Amidst Heightened Tensions For Both Nations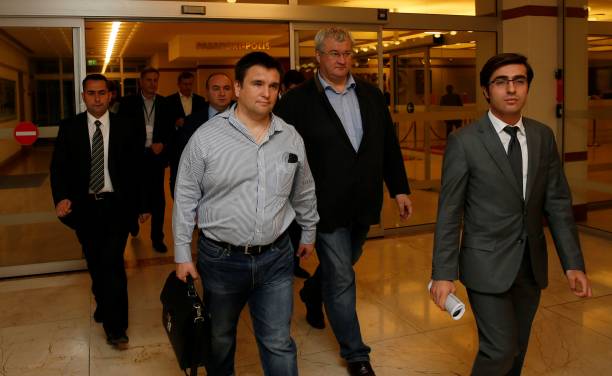 Foreign Minister Ashur arrives at Wiel International Airport ahead of flying out to Kalistan
July 4411 - Foreign Minister Rnúf Ashur has boarded a plane and jetted off to Kalistan for talks aimed at enhancing diplomatic and security ties with Vanuku.
The trip to Kaliburg comes at a time of heightened tension between Kalistan, Kazulia and Lourenne over the Ananto Straits conflict and amidst the ongoing war between Vanuku and Deltaria in Jelbania. Kazulia is also believed to be fuming over a massive arms and military equipment deal supplied by Vanukean defence companies to the Kalistani government - which virtually completely rearmed the Seleyan nation on land, sea and in the air.
Speaking to the gathered press corps before leaving for Kalistan, Minister Ashur said: "Some time ago Kalistan Foreign Minister Orenthal Williams visited Vanuku and we had very constructive talks. At that point I was invited to Kaliburg to look at furthering diplomatic ties, which is the purpose of my visit.
"Given the growing tensions it is imperative that we work closely with friendly nations around the world. That said, we, unlike some nations, respect the sovereignty of Kalistan and the decisions they take. Therefore, it is not a meeting to discuss our involvement in the current conflict over the Ananto Straits; this is a matter they are resolving.
"Our position is simply to enhance peace and security as well as prosperity and economic ties, which will be beneficial to both our nations in the long term."