Holte heads North
15th July 4466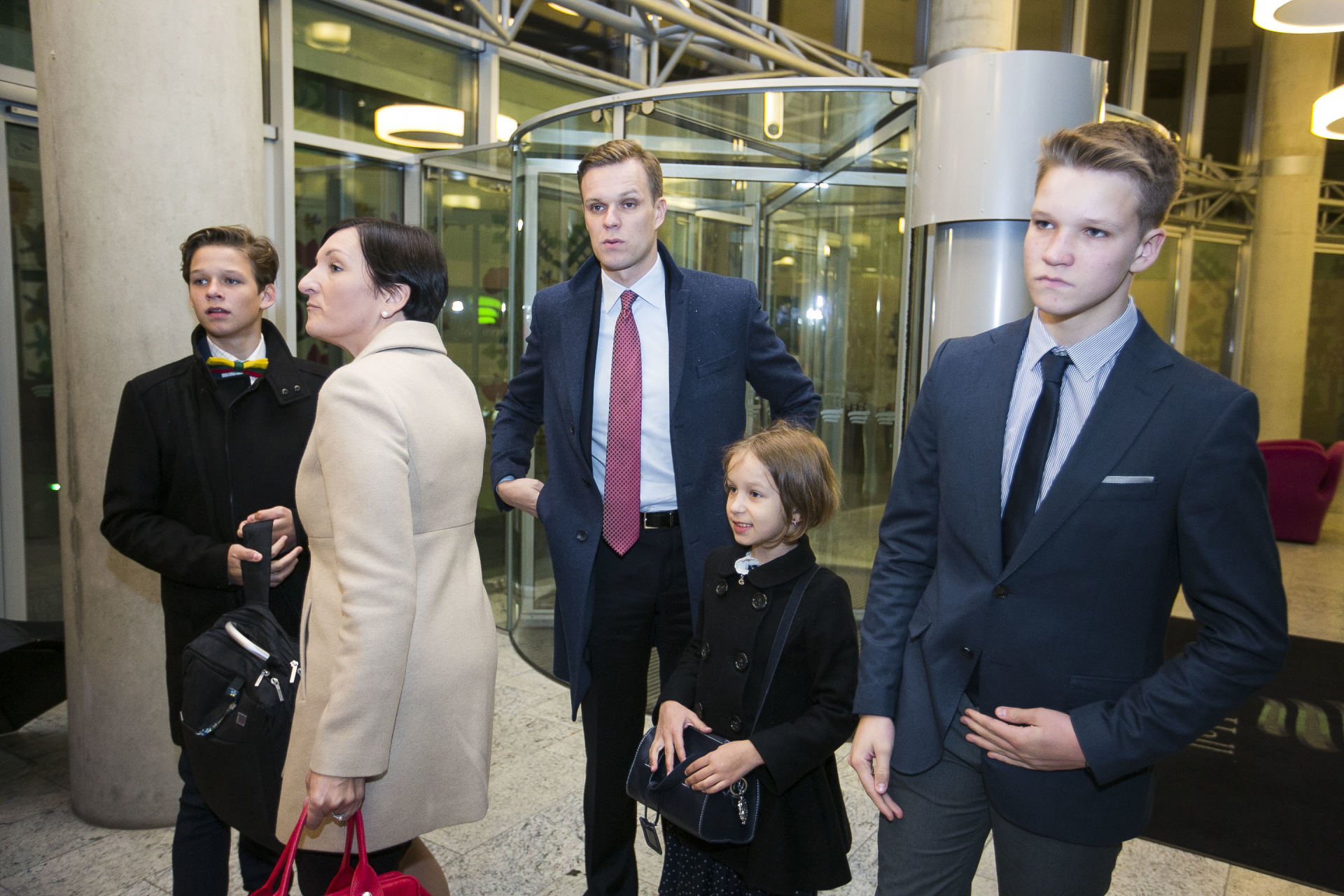 Holte and family at the airport early this morning
Following on from his official appointment as Special Emissary of the Kingdom of Kazulmark, former Prime Minister Aksel Holte today heads north for the first stop of his Dovani tour as he begins the process of bringing Kazulmark's neighbours together around the goal of a truly pan-Dovani organisation. It was an astonishing act of bi-partisanship that saw Prime Minister Knivedalen officially allow his predecessor to continue his work in getting this project underway, and today - after a lot of backroom negotiations across diplomatic wires - Holte finally gets the ball rolling.
Holte will be accompanied by a small team from the Ministry of Foreign Affairs, as well as his family and a few key business leaders - most notably Karl Bortnem himself. Exactly how broad the powers and responsibilities that have given to Holte as not exactly clear, though it is certainly assumed that they are not to the same extent as the Foreign Minister. This is reflected in Holte's assurance that a full report to the Foreign Affairs Committee will be given by himself following this tour in order to take stock and develop a plan to proceed thereafter.
While waiting to board the government jet taking the small delegation north, Holte was able to give a brief statement to the press.
... I am excited to finally get this project going, it's naturally been a long time in the making, and I can again only thank the Prime Minister for the honour of allowing me to be the one to do it. I can only hope to be a good ambassador for our country, and look forward to finally meeting my counterparts in Drania.