CLAIRON PICARD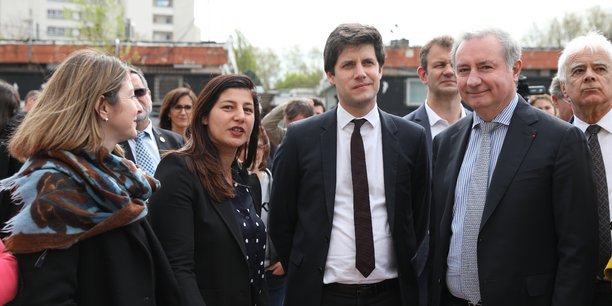 Finance Minister Fouquet
MORE TRUFFLES?
Cap-Oriental, November 19, 4961:
Finance Minister Antoine Fouquet travelled to Cap - Oriental to meet with a number of Silliers farmers, grocers, food processors, bankers and local officials to discuss exporting truffles. He told CLAIRON PICARD:
In eastern Silliers Region we have a number of things going for us. Warm dry climate that truffles love, established areas of oak, cherry and hazelnut roots where truffles are growing, and trained truffle dogs and successful truffle pigs.

Kanjor is very fortunate in that Canrille cuisine is established internationally as the most sought after on Terra. Even if they actually enjoy chili cheese grease burgers, noodles or fish and chips, the international set wants to be known for appreciating and serving Canrille cuisine.

We have already successfully made it clear that Canrille cuisine must include Canrille wine not some fine box wine of Hobrazia. Pinot noir growers in Martois are benefitting greatly from this perception.

We now want to emphasize Canrille cuisine has to include truffles and not some whitish Kalapuya brunnea species from northern Seleya but real Kanjor black truffles, Tuber melanosporum harvested in autumn and winter or the summer black truffle, Tuber aestivum.

We have both in eastern Silliers and they are not really found elsewhere. Terra is going to discover it must have our truffles. It will not matter whether you actually use truffle dogs which have to be trained or truffle pigs who may well eat the truffle when we are not careful, but our campaign will glorify the truffle hog.