BREAKING
In Marea-Civis Sinistram to dissolve?
filtered messaging between two deputies launches the possibility to the air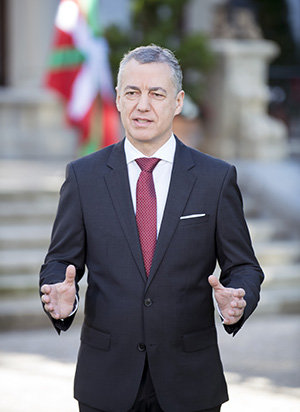 Deputies Cauria Vulpia and Irsuo Ullio
The news jumped just a few minutes ago, with the leak of private courier between two deputies of the traditional left party In Marea-Civis Sinistram. In the messenger, exchanged between the deputies Cauria Vulpia (Oriensos) and Irsuo Ullio (Insularia), the possibility of a dissolution of the party would be discussed.
Although it is not yet known who has been responsible for the leaks, the content of the message is known, in which the following is commented.
C.V: Have you talked to her [Atia Vinicia]?
I.U: Yes, and you could tell she was worried.
C.V: I would be too, just as they left the party for her ...
I.U: She already knows that it is to renew or die. And I think that after the appearance of so many new parties, she is thinking about leaning for the second.
C.V: It's a difficult decision ... but it's true that the party is not what it used to be. We have lost touch with people and it has been this way for years.
I.U: Almost hree centuries of history ... I suppose that as a ceremonial act, it will be announced in a decade, to coincide with the tercentenary of our foundation.
C.V: Don't you think she's going to resign before?
I.U: No. Knowing her, if she is going to dissolve the party, she will not pass that burden on to another, she will announce it herself.
C.V: It has to be so sad...to see the party you loved and the ideas you loved ending this way, after all we have done for the nation, and seeing that it seems like citizens consider we are no longer necessary...
Both deputies, aged 46 and 54 respectively, have more than 20 years dedicated to the party, and have always won their seats in the province in which they have presented.
In the conversation between both, the key points are read with which the party has been punished for years: dragging almost three centuries of history behind them, the lack of contact with citizens, and the appearance of new parties as in their time they did. The leaders of the party punish themselves about having not been able to preserve the legacy of their predecesors in the nation regarding equality and civil rights, and specially the time of internationalism IMCS has always given to Selucia.
Still waiting for the appearance of one of the party leaders (Zelotes Siskos as party president or Atia Vinicia Gryllus as secretary general), this newspaper has tried unsuccessfully to contact any of the regional leaders, who have refused to answer , and both deputies have not left their offices since the news broke.