Tukarali Daily
Tukarali Daily is a newspaper distributed on the national level and provides you with the most accurate news on the web
________________________________________________________________________________________________________________________
August 20th 4540
Libertarian Party wins elections, Vaz elected president, announces comprehensive reforms
In their first election ever and with resentment against the ruling UDT growing the PL has won the parliamentary and presidential election and announces big reforms
________________________________________________________________________________________________________________________
It was a night full of celebration, emotion and relief for millions of Tukarese citizens when, for the first time in decades, a left leaning party has won the elections. The PL did not have a lot of time during campaigning, with only 4 months left till the election when it was reformed. But despite all odds the party has not only won the parliamentary elections but has also won the presidency with the young and energetic party leader António Vaz being elected president of the republic. Despite the big electoral promise of the party that they would abolish the office of chancellor president Vaz acknowledged that this pledge could "not be kept" during this term, simply because the PL did not get a supermajority needed to make such a reform and the UDT is likely unwilling to go with it. However, the soon to be chancellor Vitória do Rosário has already announced publicly to involve the president in "every important decision" which will likely mean a bigger role for the president in this term.
After the electoral victory the party did not sit still. Just 2 months after the election the PL parliamentary group already proposed two major reforms aimed at restructuring the economy and passing big progressive reforms. In the first bill, titled as the parties agenda, the party removes the obligation for women to serve in non battle positions only, making it possible for women to apply for every function within the military. Another big reform in the Libertarian plan is the removal of state blashpemy laws which will bring the nation one step closer to a secularized society. The economic bill includes massive deregulation of for example the stock market, the removal of the ban on monopolies and the deregulation of the phone industry.
But the biggest economic reform in the new plan is a massive taxcut on luxury goods. From the current 30% taxes on luxury goods the new plan will cut over 6% in taxes and put the taxrate on 24%. The PL hopes to stimulate purchasing power and give the people the possibility to "enjoy the small things in life and make previously unaffordable items available to the larger public".
The new government is set to enter office next month.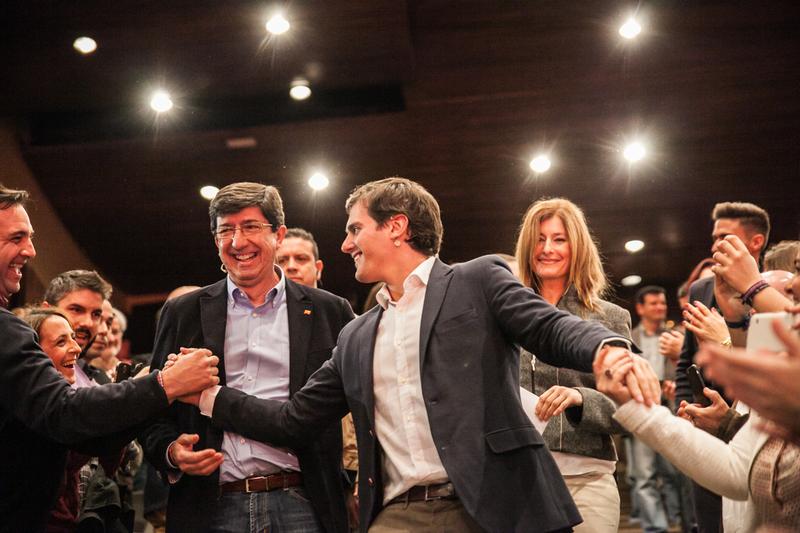 Recently elected president António Vaz being congratulated after his victory