Consetvative failure
In the elections the conservative PP failured. They lost half of their voters, and two cantons. The PP announced, they will continue the work in opposition. The new progressive minority government, with the Változás, DD, Greens and the NAP. We asked Kovács Gyula, the PPs leader what will be the next.
Mr. Senator or faction leader, what happened?
It is a failure. I think the Fazekas incident was the problem or maybe we did some other things. Or maybe we coudln't did everything for conservatism. I don't know. It is a very bad result, but we will represent those who voted us. I have to thank you.
What do you wait from the new progressive government?
Nothing. They are just a minority government. If they do anything against us, the progressive cabinet will be the past.
But the DD is in the cabinet...
Yes they are and this is the only way to stabilize the government. If the Változás got more seat and they form a government without the DD I can't imagine how could our country survive this.
What will be the next?
We will stay in opposition, and we will be a strong opposition. If the cabinet will do something agains the conservatives we will strike.
Thank you Mr. Kovács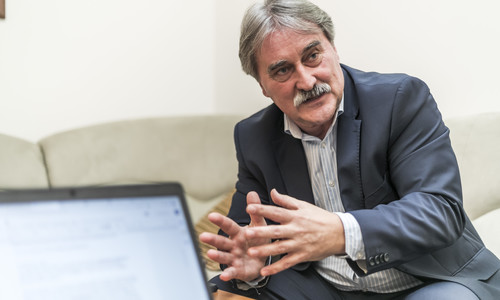 Interview made by: Kovács Renáta
Newspaper: Daily Endralon(Napi Endralon)