The originators of the New Liberal Party are moving on. Former President Constance Okafor and Parliamentary Leader Russell Selwyn - two titans who founded the party in the early 4380s - are taking up new posts and leaving Parliament. After underperforming in successive elections, the Party has halved its number of MPs since its zenith in 4389. Okafor, the longest-serving President in the modern era, lost what was to be her final re-election bid. While many in the Royalist wing of the party (and some MPs from other parties privately mentioned they) wanted her to run again, Okafor decided to retire and return to academia. "I'll head back to Williams University as a Distinguished Professor," said Okafor in her address to the annual party conference. "I will not seek a return to public life. We've accomplished a lot in government. It is time for someone new to carry the torch."
Former President Okafor on her First Day back at Williams University, where she will be a Distinguished Professor of Public Policy
Russell Selwyn, the firebrand Parliamentary leader of the Party for three decades who was known for his consistent verbal battles with the fringe Reform Party, was widely tipped to be the "Presidential Candidate-in-waiting" by many in the party. Yet, several elections under his leadership have seen the party dwindle in number, and behind closed doors there were some discussions of forcing him out in a leadership election. "Russ is a great guy," said Deputy Leader Rebecca Doyle, "But it is time for him to move on." Others disagreed with her sentiment; said Health Secretary and New Liberal rising star Peter Knox, "It'd be a shame not to draw on his expertise and record of success - we cannot allow Russ to ride off into the sunset, we need his leadership!"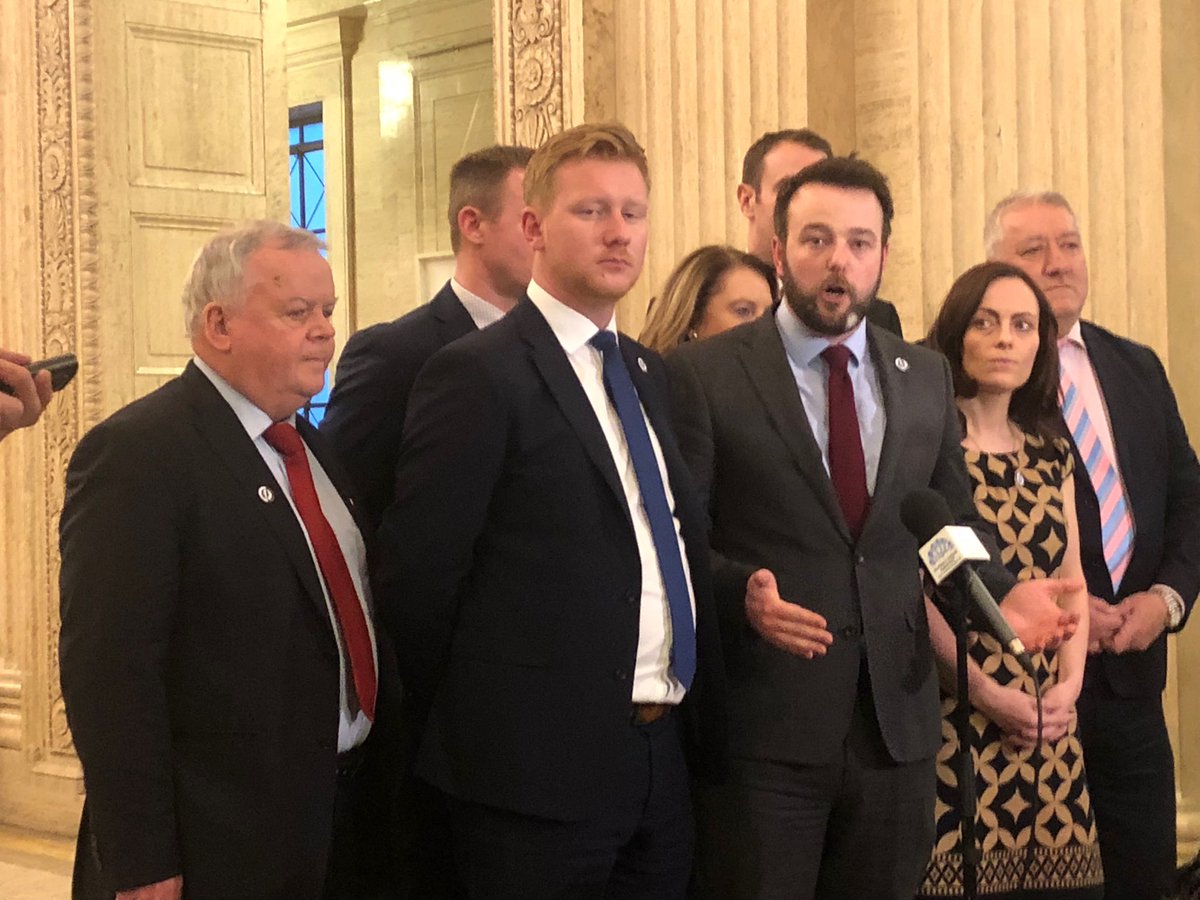 Selwyn announcing his resignation, flanked by colleagues and Parliamentary leader hopefuls Peter Knox (L) and Rebecca Doyle (R)
According to well-placed sources who choose to remain anonymous, Knox and others loyal to Selwyn orchestrated an Ambassadorship for Selwyn to allow him to save the embarrassment of losing a leadership election. Whip counts suggest Selwyn will soon become the Ambassador to St. Muron and Davostan, barring any surprises in a Parliamentary vote. Today, Selwyn announced his resignation from his position as parliamentary leader in anticipation of his new Ambassadorial appointment. "It has been my honor and privilege to serve this nation for as long as I have. I hope I will be able to continue to serve in my new Ambassadorial capacity for as long as the government sees fit," said Selwyn at the press conference announcing his candidacy. Until his Ambassadorship becomes official, Selwyn will remain in his Parliamentary seat. Once appointed as Ambassador, Selwyn will resign from his seat - triggering two elections. The first, a by-election for his seat as MP for Sutton East, will occur almost immediately. The second, a within-party election for a new Parliamentary leader will occur. Rebecca Doyle, chief Whip and Deputy Leader, will take on the role on an interim basis until that election can occur. Doyle, the ambitious former Lord Mayor of Port Prosperity and former Government Education and Culture minister, will garner a mass of support should she choose to run for the position. Knox, the Selwyn ally, is likely to consider a run as well. Pavel Jucewicz, the former Defense and Foreign minister, and one of the few hold outs from the "old guard" left in the party may also be coaxed out of retirement to run for party leader.
Former Foreign Secretary and Defense Minister Pavel Jucewicz speaking at a conference last year.
Jucewicz represents a very different vision of the party from Knox and Doyle. Jucewicz, a staunch monarchist, is experienced but lost his re-election bid in the last election. Sources say Okafor and others are trying to convince Jucewicz to move into the safe Sutton East district that Selwyn currently calls home to launch a comeback to politics. Knox and Doyle are unabashed Republicans. Jucewicz leans to the right in his political views while Doyle leans much more to the left and Knox holds the centre. Whoever becomes the next leader of the party will have the opportunity to dramatically reshape the party in his or her own image - a stark difference from the previous thirty years in which Selwyn held a strong grip over party policy. One thing is clear: The New Liberals, after being in government for two decades, will have to learn how to be in the opposition in a time of great change for the party.