Eroncourt, Joviant. 4417
High Chancellor Barna Visits Eroncourt, trade and military talks start. Ministry of Foreign Affairs addresses situation in Dovani, Ministry concerned for New Alduria and Noumonde
Government Complex and Chamber of Deputies (below)
Today, High Chancellor Barna from New Endralon/Kizenia visited Eroncourt making it as New Endralon's first visit to Lourenne with their current administration. Officials arrived at Eroncourt International Airport early in the morning where they were immediately transported to downtown Eroncourt where Lourennais officials were waiting. New Endralonian officials arrived at the Govern Complex at Liberté Square. At the Chamber of Deputies, High Chancellor Barna met with Madame Presidént Aurore-Anne D'Orléans and Prime Minister Vivienne Bouvier. Afyer they greeted each other, they entered the Chamber of Deputies where High Chancellor Burna was greeted by the Legislators of the Liberal/Green coalition. Shortly after concluding a few speeches, Officials from both countries commenced a large meeting at the national executives building across Liberté Square. There, Officials spoke on the Lourennais Avienne Water and Resorts expansion to New Endralon. New Endralonian officials were excited to bring the resorts to their country and enjoy the fresh, natural Lourennais water. Also, New Endralon officials discussed on bringing several car manufacturer factories and bases to Lourenne. The Ministry of Trade and Economics stated that they would love to see car manufacturing from New Endralon to expand to Lourenne and flourish within the nation. Lastly the Ministry of Defense had secret talks with New Endralonian officials regarding the situation on Dovani, details have been closed. Lourennais Officials joined the New Endralonian officials to the airport and watched them depart from the airport. This visit marked an important step in Lourennais-New Endralonian relations. Both nations expect to prosper economically if and when they draft an economic treaty and expand their companies
Ministry of Foreign Affairs building in Eroncourt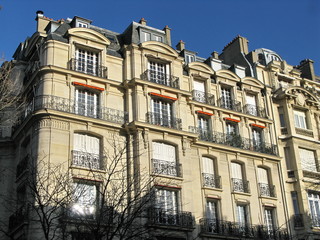 Following
New Endralon's response
on the growing military threat in Dovani, The Lourennais Ministry of Foreign Affairs held a large meeting in Eroncourt to discuss the possibilities and options in case of war. Located near the government complex, high security officials arrived at the Foreign Affairs building early in the morning as New Endralon's response quickly reached Eroncourt. High officials such as Philippe Orléans, Madame President Orléans, and Prime Minster Vivienne Bouvier. At the meeting, surveillance officers from the Lourennais Air Force revealed significant troop movement in Dovani. The Medinese Empire and the union between Hanzen and Xsampa have been quickly taking over multiple countries in Dovani. Even after the Medinese War, security in Dovani is limited and most nations are left undetected. Cureently, Medina, Hanzen-Xsampa have taken over : Temania, Tropica, and Kimlien. To the suprise of Lourennias officials, troops are now surrounding New Alduria and Noumonde. Lourennais officials debated on the effects of an imminent nvasion of New Alduria and Noumonde.
Foreign Minister Philippe Orléans spoke to the press after the hour long meeting at liberty square
As you all know we welcomed High Chancellor Burna of New Endralon a couple days ago and we discussed matters that pertain to Dovani. We were allies as a part of an international coalition during the Medinese War. However, believe that we may be outnumbered now that Hanzen and Xsampa have shown power as well. If this calls for our intervention in the current imperialism situation in Dovani, we'll be happy to work with our Northern Council allies (Such as New Endralon). If New Alduria is invaded or Noumonde, we will immediately dispatch troops to defend those areas. We have a deep history with Noumonde and New Alduria. Our fellow Canrillaises live there .We will do anything to protect our people at all costs. Even if it means war with the largest empire in Dovani. I'd like our Northern Council allies to be ready for possible Intervention in Dovani. This may be escalating quicker than the whole world thought. Medina stated that they would 'topple Lourenne' years ago. If this is to be the beginning of our downfall, let it also be the beginning of the end for an imperialist Medina.
More to come