Thiers, Louives
April 14th, 4461
Technologie Astéria Releases new computer models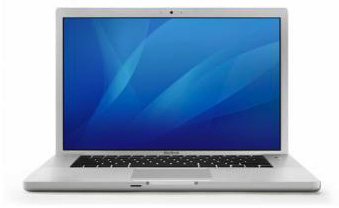 Trident-L3 (right) Trident-L3A (left)
After years of researching new models and processors along with Manon-Maison Communications, Technologie Astéria has finally been
able to release their new products at a company showcase today in the Golden Valley of Thiers. Technologie Astéria has been working
on the models since they opened up polytechnic schools years back. Shadowing the old Trident-L2 model, Technologie Astéria released
two new laptops with new specifications and updated technologies. The new Trident-L3 uses the third generation Laroux processor (L3).
This processor is 23% faster than the previous Laroux processor after technological advancement projects were made between Technologie
Astéria and Manon-Maison Communications.
The Trident-L3 has a larger screen than the Trident-L3A and has a more compact keyboard than the L3A as well. The Trident L3A, however,
is faster than the L3 and includes much more hard drive space than the L3. The L3 has been designed mainly for the general public in need of
a laptop for home, school, or work. The L3A has been designed for the general public who need the computer for fast rate work or general
gaming and entertainment,although it will come for a higher price.
The Trident L3 and the Trident L3A come in 4 shades: Black, White, Grey, and Red. The Trident L3 is priced at a range of 350 LFR to 550 LFR.
(Range of price depends on memory/processor type). The Trident L3A is priced at a range of 600 LFR to 800 LFR (Range of price depends on
memory/processor type). Technologie Astéria is expected to sell almost 200,000 computers in the first week as a result of the long wait for
the computers. Surely, the Trident models from Technologie Astéria are expected to be a big hit in Lourenne as well as the regional area.
More to Come