The Deltarian
The Deltarian is the national Newspaper of Deltaria and gives you the news that matters and is approved by the central committee right on your doorstep
________________________________________________________________________________________________________________________
July 4th 4541
Deltaria to organize "Vanguard" naval exercises in the South Ocean
the deltarian MoD has announced a massive naval exercise called "Vanguard" to be held in the South Ocean, encompassing the majatran sea and the ocean's surrounding it
________________________________________________________________________________________________________________________
The Deltarian navy has held several small scale naval exercises in the past, most situated around deltaria's own coast. But in a public statement released earlier this week the ministry of defense announced the "Vanguard" exercises. The naval exercises will include almost half of the deltarian fleet, including 2 of its 3 carrier strike groups and will span over 2 weeks. Nations like Malivia have also been asked by the ministry of foreign affairs to attend the exercise and others are reportedly considering joining in on Vanguard. As reported in a timeline released by the ministry the exercise will start with several simulated attacks against the carrier fleet of Deltaria, in which the deltarian strike groups must execute certain tactics to defend the carrier as well as launch retaliatory missions to eliminate the threat facing the group. Several tactics will be used to attack the strike group in the simulation, including attacks by small gunboats, minor naval formations in the form of frigates but also a enemy strike group simulated by one of the other deltarian carrier strike groups, with the two groups rotating to both be on the defensive and offensive side.
This first face of the exercise will be held first in the majatran sea and later in the other seas that the South Ocean includes to gain experience in different weather conditions. The second fase of the exercise will focus on the other ships of both the deltarian fleet and the fleets of other participants. Frigate to frigate combat will be trained, offensive and defensive tactics of the different navies will be tested and the exercises will end with several naval to land strikes in Alazinder, with the ministry even considering for the first time to train in amphibious assault tactics, although this is yet to be confirmed.
As of now only Malivia has applied to participate in the Vanguard exercises. The ministry does not have a clear date on when Vanguard will commence but estimates that it will take around 5 to 9 months to prepare, depending on the number of other applicant nations.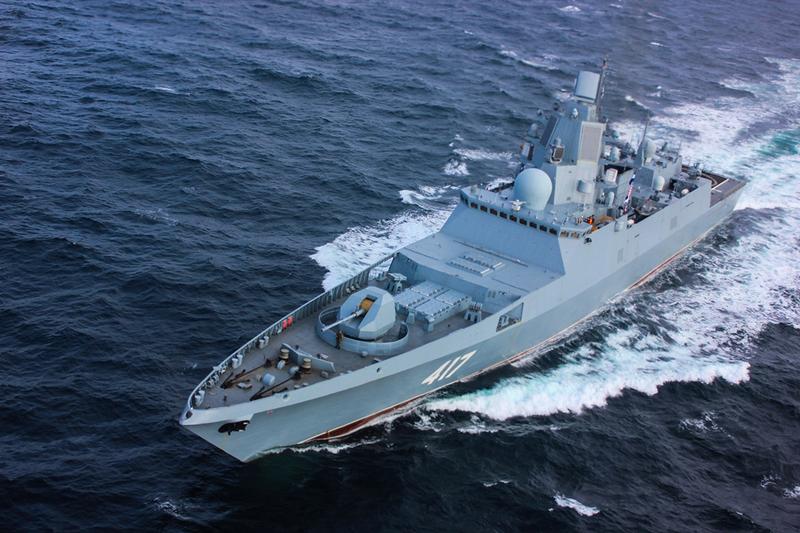 A highly advanced deltarian Gorshkov frigate, this frigate will also participate in the planned Vanguard exercises