The Voice
The Voice is the national digital newsplatform of the trigunian federation
________________________________________________________________________________________________________________________
December 11th 4470
Radar systems to be replaced, modernization program in full swing
The current early warning radar systems will be replaced by newer models with quick reaction times and a larger range
________________________________________________________________________________________________________________________
As the
modernization program
in full swing many equipment is either being modified or replaced. The early warning radar systems are one such piece of equipment being replaced entirely. The defense ministry has put its own people on designing a new, modern radar system that could possibly warn trigunian authorities in case of a nuclear or conventional launch in the direction of Trigunia.
The new system called the "Yuravitovo A1" radar system will be designed and constructed in cohesion with the new surface to air missile systems currently under development. By developing software that can work together the defense ministry hopes to create a system in which the radar detects threats and the STA missile system can quickly neutralize it if needed.
The new radar will have a larger range then its predecessor and shall include a quicker reaction time as well, the new system will be approximately 0.7 seconds faster then its predecessor which is a strong advantage and could mean the difference between interception or destruction.
Defense minister Gerasim Pavlovich told reporters that around 4 of these Yuravitovo A1 radar systems will be constructed and distributed accros the countries regions.
It is expected that the project will complete simultaneously or with minor delay to the "blackbear" missile system.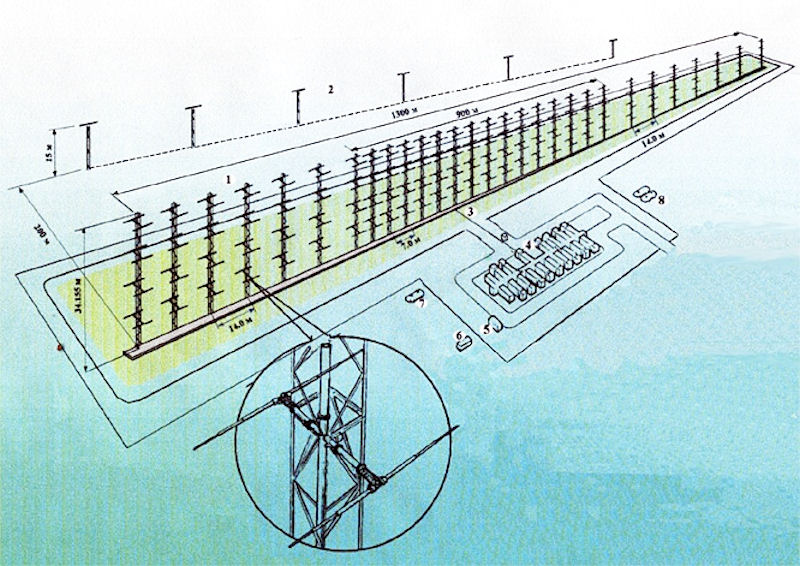 An early drawing of the Yuravitovo A1 system likely to change