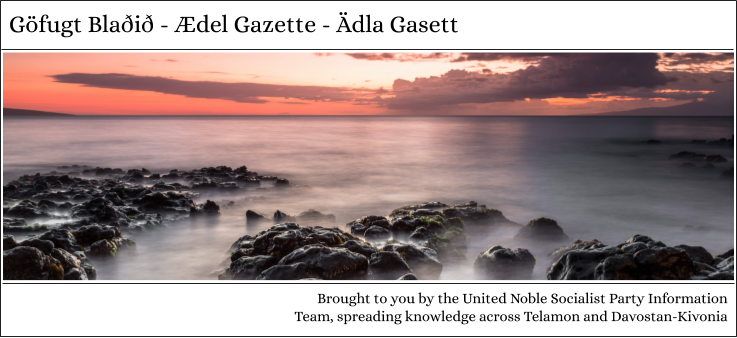 The Noble Gazette
The Noble Gazette is a Telamonese-Davostani-Kivonian Newspaper, Dedicated to Spreading the Truth of What is Happening in the Three Nations.
________________________________________________________________________________________________________________________
4th May 4767
Third 3 Year Plan Starts, Kazulia Announces Aid Package, High Queen and Princesses Reveal Secret Plan
The second 3 Year Plan is underway now, with Kazulia's 50 billion aid deal and extended friendship. Her Majesty and her daughters reveal secret plan they've been hatching since last year.
________________________________________________________________________________________________________________________
Grænnhöfn:
With the massive success that was the second 3 Year Plan now 5 months behind us, we await for the results to come out of the most hyped up Plan: the third, where the heavy industry of the nation (including defence industries) are being developed further than ever. After the first and second Plans went off without a hitch, we can only hope the third will be as successful. Trade and Industry Minister Vinjar Þorkelsson (pictured below) made a statement on 1 May, solidifying the people's excitement about the project: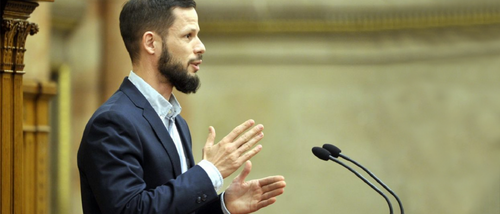 Minister Þorkelsson pictured giving his speech to the Alþingi three days ago
Well, I'm happy to announce massive yield from this Plan. Our economy looks to grow further than ever before seen in the contemporary age. Current estimates that put GDP growth for the first Plan at 12% and the second at 17% have predicted that over the next about 2 and a half years, our GDP will grow by 24%, to an impressive, and I'm going to read the whole number out here, 1,297,722,438,073

point fifteen

Telamonic Pounds. That means that for the first time in well recorded history, Telamon will have broken a 1 trillion Pound GDP. Compare that to the 798,649,537,000 Pounds we were making in 4759, before the Plans and before the SGS came to power.
Our ally in Dovani, Kazulia, has announced a 50 billion spending aid package for our nation, as well as a plan to replace the current Memorandum of Understanding with a full Mutual Defence Treaty. Our military will be receiving: Kolpa XM-100 6x6 amphibious APCs, CV9030 tracked and well armed IFVs, Leopard 2a4KZ main battle tanks, AH-90KZ transport helicopters, and most importantly, a license production for the JAS 39 Gripen multirole fighter, which will be the first large-scale military vehicle to be produced domestically in Telamon. The 50 billion exceeds the previous 3 billion yearly, and is set to last from 4767 to 4777.
Elgurfljót:
Her Majesty the High Queen and her daughters, High Princess Raisa and Princess Mellony, announced a sort of surprise back in 4763, which unfortunately due to time constraints had not occurred until last year, turned out to be all three women vanishing one night from the Snjóhöll (Palace of Snow) in September. Six and a half months later, in mid March, a local news channel in Norðurland (Ferene) discovered they had been living in the city of Elgurfljót (Vojiscie), working like regular people, and impressively not attracting attention. The news channel (Elgurfljót Fyrstu Fréttir, Moose River First News) interviewed the royals and the people they had made friends with in the city, finding out that it had been pre-planned since 4763 and the people here had taken it in stride.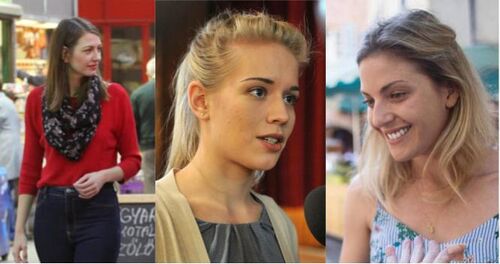 High Queen Annalise, High Princess Raisa, and Princess Mellony being interviewed in the city of Elgurfljót
As it turns out, the three of them were living in a modest 4 bedroom apartment in the west side of the city, going out every day to their jobs (Her Majesty was a worker in a light industrial plant, Raisa was a tutor and barista, and Mellony worked in construction for the next Plan). The three women told the locals to just act as if they were regular people, and for over half a year, it worked. Now, as they return to Grænhöfn, they step back into the life of royalty that unlike many other monarchs, they don't use as much. How this experience will affect Her Majesty's endorsement os a successor, no-one knows. But as of now, given Mellony's marriage and Raisa's continued enrollment in the most prestigious Air Force academy in Suðureyja (Migadon) and work in regional politics (as well as being the eldest, which constitutionally should have no effect), the High Princess Raisa will keep her place as High Princess, indicating her likelihood to be the next High Queen.