Interview with incoming Premier and New Leader of the SP


The Republic sits down with Premier Omar Al-Khali
Kaliburg, Ananto
March 14, 4081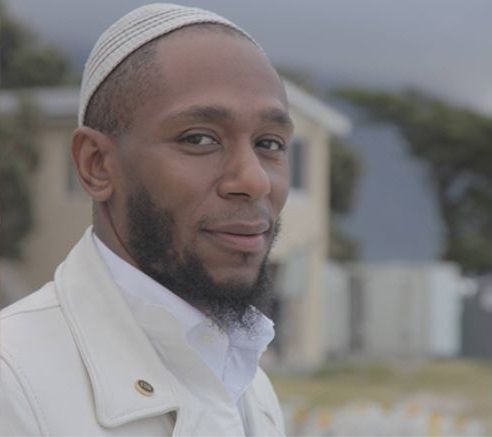 Charismatic new leader of the SPoK, Omar al-Khali, sat down with The Republic late last month
Following the 4080 elections, Omar Al-Khali was elected to be the New Speaker of the Socialist Party, and was therefore also named Premier of the Republic. Al-Khali is known as a charismatic nationalist who does not usually speak to the Press. But last week,
The Republic
reporter Mark Phillips finally obtained an interview with the new Premier, whose career with the SP began just a few years ago as a deputy from Port Elga, in Suldanor. The interview was contentious at points.
T(he) R(epublic, reporter Mark Phillips): Comrade Khali, welcome. We are happy to have the chance to finally sit down and speak with you in person.

O(mar) (al-) K(hali): Sure. My cabinet keeps saying, Omar, get out and do some interviews, let them get to know you... I been putting it off, you know... But, here we are.

TR: Right. Would you tell you tell our readers a bit about yourself.

OK: Sure. My parents were Koburan... So I am first generation. They changed their names when they got here, calling themselves "The Kalis", taught themselves Odufar when they got here, went into business, and opened a tailor shop and had big dreams. We only spoke Luthori in the house- they forbid us to speak anything else, they wanted us to learn to live in Kalistan... We are Brethrenist, they converted as soon as they got here. My father died a few years back: he got to see me elected. My mom is still working in Sulari, proud of her son and all her kids. As for me, I got elected, mostly by the Port vote. Real blue collar folks. While I was in the Assembly, I took the Bar exam, and got my JD. So I would have went up for judge if I was not a Deputy. My mom and my family are real proud, and I'm pretty proud too.

TR: Your first year is marked by increased tensions with Baltusia. How does the Government of Kalistan intend to resolve these outstanding issues?

OK: The problems you are referring to are not of Kalistan's creation. We are accused of escalating things with Baltusia, and of course this is not accurate. It is the opinion of the government that the ball is in Baltusia's court. They can talk war, but right now, this is what it is. War talk. Kalistan is willing to resolve all outstanding issues, but under no circumstances will we surrender an iota of our sovereignty. Our law does not allow for extradition. Our law allows for paramilitaries. What the Baltusians are demanding of us is impossible for us to surrender without violating our law. And so, there we have it. Kalistan is not going to move from this position, because we do not have to.

TR: But this seems like an unreasonable position. Surely there is room for Kalistan to give a little in the negotiations.

OK: Look, Comrade. The questions on the table are not questions of degree. Baltusia says "Extradite this guy." We say "Extradition from Kalistan is illegal." Where is the wiggle room in that formulation? Do we have SOME extradition, when ALL extradition is illegal? How is our negotiation team supposed to "give a little" in that negotiation. It is impossible for us to comply with their demands and to comply will violate our laws. Baltusia says "There is a strip of land in your nation that we don't think you should be allowed to move troops through or defend. We want a DMZ." and we respond, "Well, then over that stretch of land, we will not have sovereignty, and Baltusia can get the jump on us if they deem fit." How could we possibly do that? To abandon a twenty mile strip of land on our southern Border so that Baltusia can invade our country by 20 miles before we can even meet them on the field? That would be down right criminal. How could we possibly agree to that. But our willingness to comply with their demands of our sovereignty as then reported out to their Assembly as escalation. It seems to be a no-win for Kalistan, when all we seek is a status quo ex ante. And we will continue to move troops over the entirety of our national territory. If Baltusia or anyone else is alarmed by that, that's their problem. Kalistan has never attacked another country who wasn't already in our national territory or in our national waters. Why would we start now?

TR: Has there been any effort to deport Mr. Benn?

OK The answer to this question is there has been nothing that the Government of Kalistan has done. It is against the law to extradite him.

TR: Alright. Let's change topics.

OK: Please.

TR: What are some of the initiatives your Government is taking to improve relations with other countries in the world?

OK: Our foreign Minister has already concluded a new trade treaty with our old friends in Trigunia and a new treaty with Verona. I would like to stress, these arrangements concern trade and cultural exchange- there is no security provisions in these deals. I believe my Party would have opposed the Treaties had those been included, because to do so would have strained our relationship with Indrala. We've explicitly limited the issuance of Letters of Marque to privateers to times of national emergency. No Letters of Marque have been issued since the end of the Anantese War, so we have simply codified our national policy. We've also completed a new audit of our Regular military forces, and this year, I will be instructing the Defense Minister to finally begin the building of our Destroyer contingent. These destroyers have been long in the planning, and it is about time we put them under construction. We are also looking into restoring some of the lapsed relations with others across the Globe.

TR: Domestically, where is the Government?

OK: We are located in Kaliburg.

TR: Ahem.

OK: Indeed. This term we are looking to continue the work of the Left. Obviously, as a Party man, my goal is to increase the seats held by the SP. I think we are moving into a position where we can make a run at the plurality once more, but to do that, we will have to propose some potentially controversial legislation. But the Conservatives continue to run the Chicken Little angle in their efforts to lock Kalistan down and establish a police state, and we ain't going for it. We'll continue to oppose the more onerous pieces of their agenda, and will continue to support individual liberty, the Dual Economy, and positive public control over those things which satisfy human need. The nonsense they are promoting really is just corrosive to our country.

TR: What's your favorite type of music?

OK: Wow, that one was from out in left field...

TR: Our readers want to know something more about you.

OK: Your readers want to know what my favorite type of music is?

TR: I think they do.

OK: Well, then, to satisfy your curiosity, Comrade, my favorite type of music is underground hiphop. Lot of politics, hardly any dick measuring...

TR: Excuse me.

OK: Yeah, you know... the braggadocio is about how ideological you are. ' Blah blah blah- I'm more of a Leftist than all you puppets... You support cops beating people down and kicking out all the foreigners..." that kind of stuff. Obviously I'm not a rapper... I think that stuff promotes a good message to the kids. The Left has really been helped by our cultural scene and I always wanna give props to those MCs...

TR: Do you have any plans to get married?

OK: Yeah. No.

TR: You don't want to get married or you don't have plans to do so at this time?

OK: Are you asking, Comrade? I might marry you.

TR: I'm attached.

OK: So am I. I'm the Mother F--king Premier of Kalistan. It don't get more full time than that!
The interview devolved from there. The Premier eventually invited the Reporter and his crew out for drinks. The Reporter politely accepted.