Ministry of Defense Commissions audit of Kalistani Armed Force


Santamaria opens Kaliburg Naval Shipyard
Kaliburg, Ananto District
March 17, 4406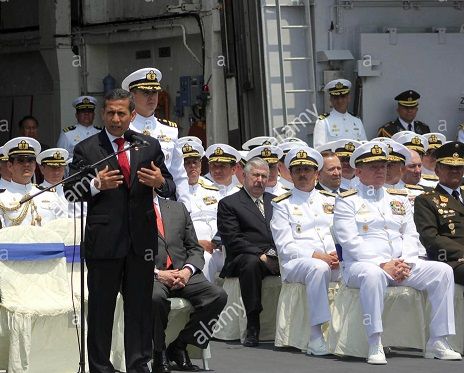 Corporal Philando Santamaria, Secretary of Defense of Kalistan, addresses top brass at Port Devon
The lights are on at the
400 year old Ship works located in Port Devon
for the first time in more than 200 years. In preparation for renationalization of the KALNAPECO and KALNAFERCO Organizations and the
reopening of the Sulari Foundary
and
facilities at Port Sweedes
which were mothballed or sold to private investors when Nationalization was scrapped, the Secretary of Defense, Socialist Philando Santamaria rededicated the Port, Naval facilities, and ship yards yesterday. Below is a portion of Santamaria's address, mostly to reporters, high ranking officers in the Kalistani Navy and business men and women of Kalistan's private sector:
Secretary Santamaria wrote:"Today, we rededicate this Shipyard, the cornerstone of Kalistan's past efforts to secure our country and its surrounding waters from foreign incursion and threats. To echo the recent sentiments of our Foreign Minister to the Government of Lourenne, for far too long, great powers have moved to and fro between Ananto and the Mainlands of Selaya and Dovani. Those great powers treat countries like Kalistan and Lourenne like pawns in their great power games. Those days are rapidly coming to an end, as our Government charts a new course, one that may look all too familiar to historians, but one which has been sadly and tragically forgotten by modern politicians. We see states around us being flooded by belligerent military hardware: Of course, that hardware is to be used to kill off the poor and the workers of those countries that receive them. And that hardware is seen as a threat to Kalistan, which is sadly underprepared. Our own Government is responsible for that: For centuries now, we have neglected to maintain any semblance of a navy, army or airforce. Billions of Rubles have been dumped into the black hole known as the Defense budget, and for what? Initial surveys of our combat fighting strength show that we have few sea worthy craft available to us. Most of our Navy, what little there is of it, can't leave sight of shore. We have been reduced to a navy which can't even see the enemy that is shooting at us, let alone mount an adequate defense. Those times are done. When the Government under Comrade Premier Carrangus has finally nationalized the steel and oil industries in Kalistan, for the first time in centuries, we will begin the restoration of Kalistani Deterrence on the Anantonese Ocean.

"I have ordered the Kalistani Military to begin conducting a formal survey of Kalistan's military assets, land, sea and air. In addition, within 30 days, the Socialist Party is expected to rebuild the Revolutionary Socialist Militia of Kalistan to serve as a home guard until the military can get spun up. Over the next 10 years, our goal is to fully modernize our naval, air and land forces. We will procure and modernize our military, and once more launch patrols throughout the region. We invite all parties interested in selling us surplus weaponry to do so, and meanwhile, we will start from where we left off, building first a coastal defense force, and will then follow up on fleets of projection. We will begin retesting naval and land artillery at the Suldanor Proving Grounds to add to ships. Meanwhile, the airforce will be modernized, and Kalistan's ground forces will be updated and reorganized.

"Kalistan will no longer be laughed at or treated as a rustic backwater any longer."
With this, the Secretary took questions, mostly dealing with funding. The international effects of the declaration are unknown at this time.