Temania Central
The Temania Central is the Central news network of Temania
________________________________________________________________________________________________________________________
July 29th 4527
FDF and Imperial forces disintergrate, pressure on all sides
The Imperial Army, faced with pressure from all sides, is showing signs of collapse as the FDF is basically non existent
________________________________________________________________________________________________________________________
After Lourenne invaded Temania following the Imperial Armies suprise assault on opposition forces the Imperial Army is having a hard time. After initial successes against the opposition and even bringing a effective end to FDF resistance the Imperial Army is now being pressured on all sides and is showing signs of possible collapse as more and more soldiers desert its ranks and its naval and air capabilities have basically been destroyed. Only the loyal Imperial Guard consisting out of 40.000 men is still fighting fiercely against advancing PDF and Lourennaise forces while the remnant of the normal Imperial Army tried desperately to reorganize.
But despite the imperial armies collapse and the PDF taking advantage with Deltarian support the FDF, which consists out of all kinds of ideologies, officially collapsed earlier this week after a internal power struggle and immense losses on the battlefield. Most FDF territory was retaken by the Imperial Government shortly after the announcement of the FDF leadership to disband the official organization. Many former FDF fighters tried to continue ressistance but were quickly overrun, others simply surrendered following the news.
With Lourennaise forces and PDF forces taking large chunks of Temania and the imminent Imperial collapse many wonder what will happen to Temania after the conflict. But while others doubt the Imperial ability to continue ressisting Emperor Baldassare has released several statements of his commitment to fighting the "foreign invaders". It remains to be seen where the war will end.
Current casualties:

Imperial Government: 39.392

FDF (Defunct Organization): 96.592

PDF: 32.846

Lourenne: 393

Civilian casualties: 121.850
Duration of conflict: 8 years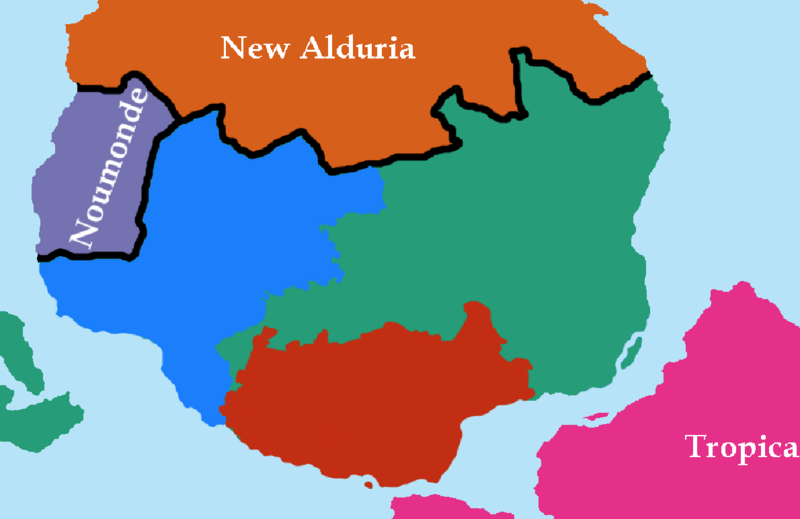 Current map of control, Lourennaise forces (blue), PDF forces (red), Imperial territory (Blue Green)