February 4502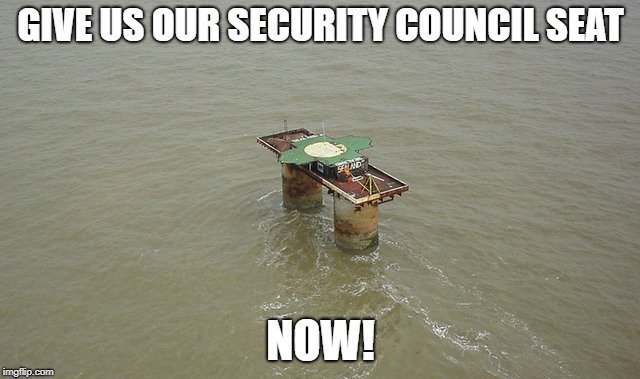 The
Republic of Fortland
has announced it is running for election to Seat F of the
World Congress Security Council
.
Technically speaking, Seat F does not in fact exist, since the only elected seats on the Security Council are for Seat A (Artania), Seat B (Majatra), Seat C (Seleya) and Seat D (Dovani, Keris & Macon).
However, the technical non-existence of Seat F has not prevented Fortland from running for it. President Geoffrey Briggs has written a stinking letter to the World Congress, accusing them of being "out-of-touch with reality" and berating them for "undemocratically excluding Fortland from the Security Council elections".
He has now begun a "Fortland for F" campaign, whereby he invites Fortland fans from all across Terra to sign his petition, calling for Fortland to be given a "Seat F" on the Security Council. He also claims "Fortland is more deserving of a Security Council seat than any other nation in the world, because we are the only nation that is seriously actively campaigning for it".
OOC: To sign the petition, please simply have your government/party/character/organisation/whatever sign on this thread below.