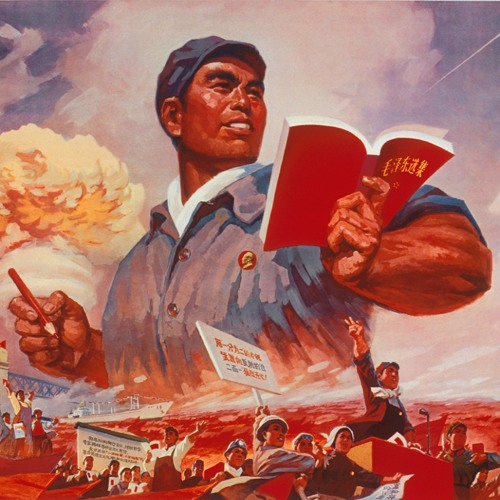 Hey all,
After some discussion in the Discord and several IRL discussions following the election of Trump, I found two things.
1) There is an increased interest in Leftist ideas; Anarchism, Socialism, Communism, etc.
2) Ain't nobody got time to read Leftist stuff anymore
The Left and the myriad of ideas that encompass "Leftist" thought can be very esoteric and difficult to understand. Speaking personally, I know it is also difficult sometimes to find and hold onto hope for the Left. History is written by the victors - and all too often those victors are a few degrees to the right of center.
So my intentions for this particular topic are to explain, explore, and create a dialogue for Leftist things. Schools of thought, historical events, organizations, books, poems, and all that. I'll try to update this weekly (at least) and I, in all honesty, will be using it to keep myself mentally active and engaged in learning more about these things. I do not profess to be an expert in any of this and in true Leftist fashion I'm not so sure anyone is. However, I have a strong background in Left-wing writings and ideologies, I got a bachelors in history (not my main focus) and wrote my psychology Masters thesis on the life and psyche of Stalin. I also have quite a bit of free time lately and, when I get busy again, hope to carve out a weekly block of time to PT and this little project.
So, what do I plan to discuss?
(In no particular order)
-Capital by Marx (in plain English)
18th Brumaire of Louis Bonaparte by Marx
-The Society of the Spectacle by Guy Debord
-Enver Hoxha & Socialist Albania explained
-Anarcho-Syndicalism explained
-DeLeonism & the History of Socialism in America
-The Spanish Civil War explained
-Down and Out in Paris and London by George Orwell
-Hegemony & Antonio Gramsci explained
-History and Class Consciousness by György Lukács
-Marx's Concept of Man by Erich Fromm
-The Frankfurt School explained
-Titoism, Yugoslavia & The Non-Aligned Movement explained
-The life and poetry of Vladimir Mayakovsky
-The Free Territory & the Black Army in the Ukraine explained
-Stalin: In The Court of the Red Tsar and Young Stalin, by Simon Sebag Montefiore
-Maoism & The Chinese Revolution explained
-Several other less known Leftist events: Red Week (Netherlands), the Socialist Patient's Collective, Rand Rebellion (South Africa), Eugene V. Debs (USA), Tambov Rebellion (USSR),

and idk, other stuff. Let's start there. I'll post my first thing tomorrow. Can't wait to see what you folks have to say about some of this and I hope to give you some well-researched things to think about.