The Zhijia Star is a regional weekly newspaper in Jiaozhi. Subsidiary of the FangCaiRyeo Group.
Jiyu's Victory, the First of Many?
1 November 4414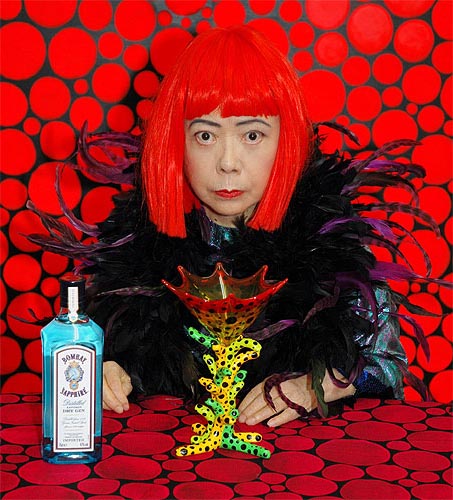 After months of dispute and behind-the-door lawyer negotiations, Lü Jiyu has seemingly achieved victory in her battle with Kaizhou, Zhijia City, and her neighbors. Despite attempts by the Zhijia City Central Committee to quell the disruptive nature of Jiyu's Dollhouse, their efforts tapered off with odd expediency after a late-night meeting between the Central Committee and supposed representatives of Lü. Although unconfirmed, a local observer claims that the Lü representatives, absent of Jiyu herself, were in vehicles allegedly baring Dalibor diplomatic plates.
On the afternoon of the following day, Lü Jiyu announced that she would end her lawsuit against Kaizhou, declaring that city officials were wasting her time and that the mayor is involved in a conspiracy to impose an anti-cultural campaign to eradicate all forms of art and fashion. Lü went on to announce her inaugural outdoor art exhibition to be held at a yet-to-be-announced public location in central Kaizhou.
Meanwhile, the Central Committee provided an official response to the matter of Jiyu's Dollhouse in which they lamented their apparent inability to enforce any significant restrictions on Lü's activities. That night, Lü hosted a somewhat tamer function that revolved around her bemoaning her loneliness in the years since her husband died. What might have been an event that aroused legitimate sympathy for Jiyu quickly shifted towards an energetic call for her friends to help find her a youthful companion to aid in her and her daughter's artistic vision for Indrala's future.
Without a doubt this has been a victory for Lü Jiyu and she has not been shy to brag about her triumph over her opposition. Additionally, her increasing separation from the Lü Clan has only strengthened her drive to construct her own independent empire, built upon art, fashion, and zany culture. And indeed, she is finding fans from her national media coverage as increasing numbers have flocked to Jiyu's Dollhouse, seeking to get a taste of the craziness. Lü Jiyu proclaims, "No invitation required, all are welcome to indulge in artistic venture and transform their vision of society and the world!" She insists however, that you call it Jiyu's Mansion.
What's Next for Jiyu?
Riding high off of her self-proclaimed defeat of the "evil snakes of city hall," Lü Jiyu, also literally high at least a third of the week, is laying the foundations for her own personal empire. Safe with her share of inheritance from her father, the Lü Clan is helpless as Jiyu seems increasingly likely to target the family in her desire to bring down the "tightwads in suits" that sit upon the Ryeo fortune. Feeling robbed of her role in both the family business and the affairs surrounding her cousin, Lü Jaewoo, Jiyu is adamant in forging her own independent path forward.
While she has nowhere near the clout of the Lü Clan, let alone any other major Indralan family, she has quirky intrigue that has appealed to, and perhaps even elevated, obscure subcultures of artists, musicians, and unemployed hipsters. But even beyond those of her own mindset, the general population seems to have found a fascination with Jiyu and her life. Her mansion is emerging as a tourist site and much to the disdain of her neighbors, street vendors are popping up all around, seeking to capitalize on the tourist foot traffic in this mostly residential area. One neighbor commented that he has lost hope of a resolution and will probably just have to move away to a new affluent community, one that actually enforces rules against "deviants and the homeless."
Should her neighbors begin vacating the area, Jiyu has expressed her interest in buying up the properties and turning her neighborhood into a district dedicated to the arts. Referencing to the neighbor that was interviewed by the Zhijia Star, Jiyu commented that his house would specifically be made into a shelter and soup kitchen that runs developmental programs for the unemployed and those who have "lost their way in life."
Beyond her neighborhood, information obtained from Lü Ae-cha, Jiyu's daughter, suggests that plans are in the works to establish a hotel chain that mirrors Jiyu's eclectic tastes. If such plans are a reality, it is also a likely jab at the FCR Group's recent entry into the hospitality realm, adding yet another sector to its expansive portfolio. Ae-cha also presented on a conceptualized massive park space and art exhibit to be located in the core of downtown Kaizhou. The plan however, was completely out of touch with the realities of central Kaizhou and the proposed site required the demolition of the headquarters of major caizu, banks, and other national businesses.